Who We Are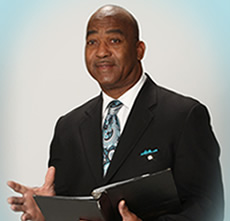 Apostle Dr. Lee F. Rice
Senior Pastor
Victory Christian Outreach Church
Dr. Lee F. Rice has a down-to-earth approach to the Word of God which has touched the lives of many Christians wherever he travels. He has been called to equip God's people with the spiritual weapons necessary to the pulling down of strongholds that keep Christians in bondage. As the fearless leader of the Men of Valor Ministry, Dr. Rice has ministered to the heart of God's men. Teaching principles that change the course of men's lives to effect our homes, church and communities. God has given Dr. Lee F. Rice a mandate to pursue unity in the Body of Christ. His heart is set on unifying the Five-fold ministry and lay people alike. He believes that together we can accomplish God's ultimate vision in the local churches in this city and throughout the world!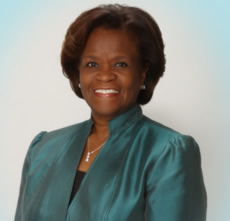 Apostle Doris V. Rice
Senior Pastor
Victory Christian Outreach Church
Dr. Doris V. Rice conducts seminars, workshops, evangelistic meetings and has traveled throughout the country teaching and preaching the Gospel of Jesus Christ. She is the president of Women of Destiny International Ministry, made up of women 'hooked to the vine producing fruit and women going places being effective for God." Women of Destiny International Ministry are women bound together for the sake of the Gospel and by using the sword of the Gospel to learn how to break the chains of the enemy in the lives of sisters in Christ. Dr. Doris Rice is also the founder of Christian Women's Network, a powerfully anointed collaborative effort of local five-fold women ministers joined together to effect the lives of men and women in our communities by meeting their natural and spiritual needs.
Our Vision and Mission Statement
"Write the Vision and make it plain" (Habakkuk 2:1)
Founders Lee and Doris Rice opened the doors of Victory Christian Outreach Church on September 25, 1983.

Our vision is to proclaim Jesus, the Christ, as head of the Church and the manifested Word of God. Our goal is to teach the Word of God with simplicity and understanding so that it may be applied to our everyday lives in a practical and effective manner, thereby being transformed into VICTORIOUS CHRISTIANS. It is our effort to change our immediate world and all those whom we come into contact -- ultimately making a mark that cannot be erased.

As a multi-cultural family of believers, Victory Christian Outreach Church is called to help each of our members experience ongoing growth in their personal relationship with Jesus Christ and to "grow up together" as a corporate body into the image of Christ. Our mission is to present a visible demonstration of the love of God first to one another then to our neighbors, our community, the marketplace and the world.

Crucial to fulfilling our mission is our "progressive vision" of corporate and personal pursuit of Spirit-filled and Spirit-led lives through embracing the Godly disciplines of prayer and worship, study of the Word of God, fellowship stewardship, evangelism and missionary activities.

Our progressive vision as a corporate people is to under-grid, strengthen and increase;

Our progressive vision as a corporate people is to pursue, develop and stabilize.
The Way We Worship
WHY DO WE WORSHIP GOD?"Thou shalt worship the Lord thy God and Him only shalt thou serve." (Matthew 4:10, Psalm 95:6, Revelation 15:4)
HOW SHOULD WE WORSHIP GOD?"…God is a spirit and they that worship Him, must worship Him in spirit and truth." (John 4:23-24, Psalm 96:9)
WHY DO WE CLAP OUR HANDS?"O clap your hands all ye people, shout unto God with a voice of triumph." (Psalm 47:1)
WHY DO WE HAVE AUDIBLE PRAISE UNTO GOD?"Bless the Lord, O my soul and all that is within me, bless His holy name." (Psalm 103:1, Revelation 19:1-6)
WHY ARE MUSICAL INSTRUMENTS A PART OF THE WORSHIP SERVICE?"Praise Him with the sound of the trumpet…with the psaltery and harp…with the timbrel and dance…with stringed instruments and organs…with the loud cymbals." (Psalm 150:3-4, Revelation 14:2)
WHY DO WE PRAY WITH LAYING ON OF HANDS AND ANOINTING WITH OIL?"They shall lay hands on the sick and they recover." (Mark 16:18) "Is any sick among you? Let him call for the elders of the church and let them pray over him, anointing him with oil in the name of the Lord." (James 5:14)
WHY DO WE SPEAK IN TONGUES AND INTERPRET IN CHURCH?"But the manifestation of the Spirit is given to every man to profit withal…to another divers kinds of tongues; to another the interpretation of tongues." (1Corinthians 12:7, 14:5, 27, 39)
WHY DO WE PROPHESY?"But he that prophesieth speaketh unto men to edification and exhortation and comfort. (1Corithians 14:3)